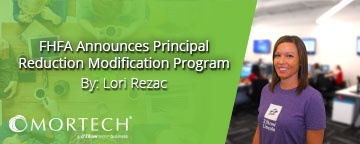 For those borrowers that are still underwater, the Federal Housing Finance Agency has announced a new program to help them recover. Owner occupant borrowers who are 90 days or more delinquent as of March 1, 2016 may qualify. Their outstanding principal balance must be $250,000 or less, and their market-to-market loan-to-value (MTMLTV) must exceed 115 percent.
FHFA expects around 33,000 borrowers may be eligible for this modification program offered by Fannie Mae and Freddie Mac. Servicers will be responsible for notifying those that may be eligible no later than October 15, 2016 and may continue to solicit borrowers until December 31, 2016. Borrowers who think they may qualify may contact their servicer to see if they are eligible.
The program may be viewed by some as too little too late, and others as too large and unnecessary, according to FHFA Director Melvin L. Watt but the program does fulfill FHFA's obligation to provide maximum assistance without harming the Enterprises. "The program satisfies my commitment to implement a principal reduction plan only if we could structure one that would be a 'win-win' for both borrowers and the enterprises," he said.