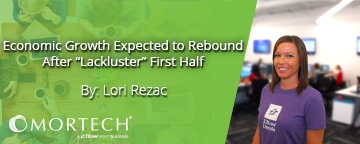 Fannie Mae's Economic and Strategic Research Group released their Economic and Housing Outlook for September 2016, with expectations of 2.6 percent growth in the second half of the year. The full-year forecast remains as 1.8 percent, with consumer and government spending driving growth.
With the announcement of the fed funds rate remaining unchanged, many are waiting to officially call for no rate hike in 2016. Median projections for a rate hike showed one this year, with two next year. The odds of a rate hike by the end of this year are sitting at 59 percent according to the fed funds futures market, up from 50 percent in mid-August.
As for housing, one area showing improvement is new home sales, a natural response to the inventory problems plaguing the industry recently. "The share of new homes sales that are under construction or not started has climbed to nearly 70 percent, improving the outlook for single-family homebuilding," said Fannie Mae's Chief Economist Doug Duncan. Supply continues to remain a problem with existing homes sales declining 0.9 percent in August, with inventory of homes for sale down 10.1 percent year-over-year.
The full Economic Outlook is available on a monthly basis on Fannie Mae's website and details interest rate movement, the housing and mortgage markets, and the overall economic climate.