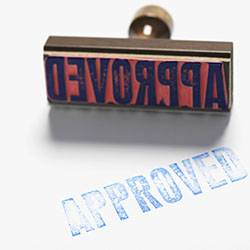 The Consumer Financial Protection Bureau (CFPB) has tweaked the thresholds for the "Points and Fees" test covered HOEPA loans and QM loans.
The CFPB announced that effective January 1, 2015, the thresholds for determining whether a loan passes the tests to become a QM loan and the dollar amount for HOEPA loans threshold, will be adjusted annually to reflect the cost of inflation. The index used to measure this is the Bureau of Labor Statistics' CPI-U (Consumer Price Index for all Urban Consumers) that is in effect on June 1 of the previous year (rounded to the nearest whole dollar). The change reflected in the indices effective for next year is a 2% increase, which translates to the following changes for the QM thresholds:
3 percent of the total loan amount for any loan greater or equal to $101,953;

$3,059 for loans equal or greater to $61,172 but less than $101,953;

5 percent of the total loan amount for mortgages greater than or equal to $20,391 but less than $61,172;

$1,020 for loans greater than or equal to $12,744 but less than $20,391; or

8 percent for loan amounts less than $12,744.
The HOEPA loan amount thresholds are also subject to the 2% increase and will be adjusted from $20,000 to $20,391 and from $1,000 to $1,020 respectively.