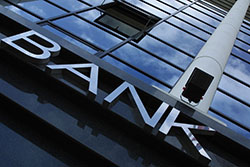 Recently, the Consumer Financial Protection Bureau (CFPB) has been cracking down on companies and the rates they're advertising. In the last few months, a few different settlements have come up that have cost said companies several million dollars, and has seen the Civil Penalty Fund increase by that amount.
Many companies choose to run and advertise their own rates online. Unfortunately, what this option can lead to are increased risks of compliance issues when lenders fail to disclose upfront fees, annual percentage rates, etc. which can result in action being taken by the CFPB. Fortunately, with the help of Mortech and the use of lending and real estate websites like Zillow®, Bankrate®, and LendingTree®, you can make sure you are posting your most accurate rates online.
When posting rates online, the biggest question is, "Do my advertised rates include all the proper fees?" That is, of course, where the CFPB takes the bulk of it's issues with compliance; inaccurate rates get slapped with the term "misleading", potentially resulting in fines to the Civil Penalty Fund. However, Mortech emphasizes high granularity when posting your fees online, ensuring all your fees are included in your advertised rates. Mortech then sends your rates to sites like Zillow®, Bankrate®, and LendingTree® who post them online to be found by potential borrowers.
Maintaining high granularity is just one of several ways that Mortech helps our customers remain compliant when posting rates online, and while attempting to reach potential borrows. By partnering with online real estate and lending sites, Mortech can help you advertise your most accurate rate data, keeping your borrowers happy, and your business growing.