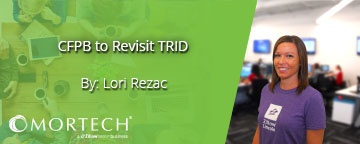 After many in the industry have been voicing their concerns about the lack of clarity within the new Know Before You Owe rule, the CFPB has finally agreed to open a Notice of Proposed Rulemaking (NPRM) to add clarity and certainty. The NPRM is expected to be issued in late July.
In the letter, CFPB Director Richard Cordray acknowledges the operational challenges posed by the rule and the diversity of the participants. He also states that the Bureau has been in constant contact with stakeholders to address technical problems and identify issues.
Much of the guidance on the rule has been provided by informal means: webinar, compliance guide, or otherwise. The CFPB is planning on incorporating much of this informal guidance into the rule, along with additional updates to provide greater clarity.
Director Cordray closes the letter stating, "We and other regulators are all agreed that our oversight of the implementation of the Know Before You Owe mortgage disclosure rule in the months ahead will continue to be sensitive to the progress made by those entities that have squarely focused on making good-faith efforts to come into compliance with the rule."