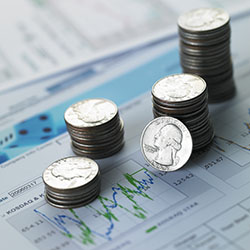 A lender's biggest fears when it comes to originating QM loans are twofold: 1) the "points and fees" 3% limit is exceeded and 2) a miscalculation of the 43% threshold for DTI. Both errors, if found post-closing, could conceivably make the loan a Non-QM loan. Non-QM loans should have been priced higher to take in the appropriate risk factors, and/or the loan could be put in the Lender's portfolio. This can be a loss financially, ties up funds in a portfolio, and can make the lender vulnerable to regulatory and/or civil action that could result in significant financial penalties.
1) 3% "points and fees" limit
If the 3% points and fees limit is inadvertently exceeded, the CFPB has proposed to let the lender cure the error by refunding the overage amount to the borrower. The current proposal has a time limit of 120 days in which the refund must occur and the loan will keep its QM status in the interim.
2) 43% threshold for DTI
The proposed cure for exceeding the 43% threshold for the DTI calculation is not so cut and dry. The only ways to lower a DTI ratio is to reduce the loan amount to lower the monthly payment or to pay off borrower's debt. Either cure can be so expensive that most Lenders will choose not to do so. In most cases, it would be much better to just keep the loan in their portfolio.
The CFPB has asked for industry comments for the above cures and has not yet put out a final rule. Lenders have applauded the CFPB's effort to ease these pain points. A lot of Lenders today do not lend close to the 3% points and fees limit or the 43% DTI threshold to avoid making these mistakes. This obviously is bad for not only the consumer but the lender's volume as well. Stay tuned for the outcome.