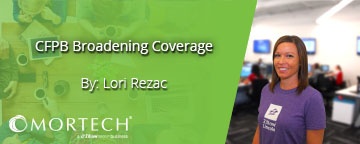 Broader Qualified Mortgage eligibility is being offered to lenders operating in rural and underserved areas as of March 31, 2016 with the implementation of the Helping Expand Lending Practices in Rural Communities (HELP) Act. According to CFPB Director Richard Cordray, "this rule provides broader eligibility for lenders serving those areas to originate balloon-payment qualified and high-cost mortgages."
Previously, small creditors were only eligible if they operated predominantly in rural or underserved areas, according to the article. This was interpreted to mean a small creditor must make more than half of its covered mortgage loans on properties located in rural or underserved areas in the previous calendar year. The HELP Act amends this requirement to allow a small creditor operating in a rural or underserved area to be eligible for the special provisions. This only requires a small creditor to originate at least one mortgage loan on a property located in a rural or underserved area in the previous calendar year.
There are several provisions within the existing rules that affect small creditors, such as the requirements regarding balloon payments. A balloon payment is not allowed on a mortgage when it is a QM, but if the lender is considered a small creditor this feature is allowed. This applies to high-cost mortgages with balloon payments as well. It also provides an exemption to the establishment of escrow accounts for high-priced mortgages.
This is the second rule issued by the CFPB to implement the HELP Act.