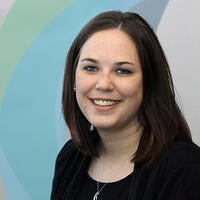 Part 2 of 3: How the ECHO button helps consumers prepare for a home loan.
I've been using the ECHO program since May and wrote about my initial experience when I started the program. The beginning of the process was very smooth and helpful with understanding what would happen and what to expect. Midway through this process, I have heard from two of the three credit bureaus, I have been setup with a credit rebuilding credit card, and a few dispute letters have been sent to creditors. ECHO has told that me this part of the process would take some time due to waiting on the letters to be received and depending on the legal process with each creditor.
Last week I received an email from my account representative from American Family Office (ECHO.) She wanted to make sure that things were still moving forward and to see if I had heard from any of the credit bureaus. Since I did hear from them, I let her know that I will be sending them to her this evening. She told me the next step would be for her to review them and then she'd contact me back immediately to explain what each meant. I can assure you, if anyone has seen a credit dispute then you'd know how confusing they can be.

I'm pleased to know that they're incredibly patient and willing to explain this process, the things that I don't understand, and the timeframe it'll take. I really appreciate the representative that I'm working with and the fact that she understands my situation and makes sure that I stay on track. I was very impressed when she asked me how my children were doing, I feel like more than just a client to her, I feel she cares about my well being. The personal touch and understanding goes a long way.