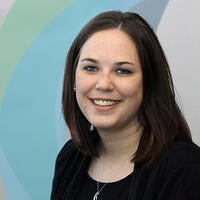 Part 1 of 3: How the ECHO button helps consumers prepare for a home loan.

- Guest Author, Miranda Tharp

I'm going through the process with America's Family Office Or Home Trac (ECHO button) to prepare myself to be in the position to buy a home in the next year or so. Buying a house is not something that I can afford as of right now; however, after hearing about the ECHO button's process I was excited that someone was giving me a chance, and I regained hope.

I started out talking to a gentleman that was very friendly and easy to talk to; he was knowledgeable about the credit process and answered all of my questions. He even explained the process to me - including what would happen next and what to expect.

I got a phone call the very next day from a lady who was also very kind. She asked me questions about my credit history, my situation, and what I thought that I could afford in a house. We talked about a budget, savings, and my credit score. She explained that the process will take a while but to be patient. She told me to expect an email or call from the lawyer that they use and the process was set in motion.

I received an email with a financial analysis that next day. It was personalized to me with my credit information, the budget that we had discussed and what the plan was to work on my credit. Additionally, it broke down the monthly payments for a house based on my price range that we had discussed and included strategies I could participate in to help my credit.

All I had to do was set aside 30 minutes for a consultation, send in a copy of my driver's license, a current bill in my name, and be patient. The process is very easy and stress free. I have been very satisfied with the experience and can't wait to write more about this process!