Post by Don Kracl
Last week, Doug Foral, VP of Sales here at Mortech, and I attended the MBA Tech Conference in Ft Lauderdale, Florida. We were treated to a wonderful Dinner Cruise down the Inter Coastal Waterway (and a delicious meal) by pending integration partner, Motivity Solutions. In addition, we spent time with Sam of Bullseye (another partner) and John Ohman of FlatIrons Capital Management.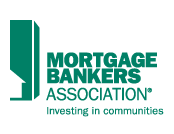 Other than the fact that I like these guys and I think they have a lot to offer our customers, why mention them in our blog? Synergy! [Syn-er-gy] 1. Also called: the potential ability of individual organizations or groups to be more successful or productive as a result of a merger.
A couple years ago, Mortech and AllRegs were awarded the Synergy Award at the MBA Annual convention by Mortgage Technology Magazine. At that time, I remember stating that we should focus on developing as many integrations with as many companies as would have us. That's what we have done at Mortech with our Marksman product. Integration yields Synergism.
Although I think there are some in the mortgage space who don't agree, we're convinced that while we produce some great products; we don't have a corner on great ideas. It's the ongoing debate: best of breed vs. all-inclusive systems. There will always be innovators who either create innovative products or alter existing products in a new way. Far be it from us to spend either our resources or our customers resources to limit that innovation. Of course, we do want to work hard to innovate ourselves, but we strongly believe our customers will be better served by cooperation.
The second thing I noticed was that everyone was talking about the Loan Officer Compensation change. Most seemed to be in one of two camps: either it was a huge problem and not good for the industry, or it wasn't that big of a deal. So the lawsuits have been filed, the stay has been issued (and lifted) and we're to abide by the terms of the new rules. Mortech has worked hard at developing a solution that will meet your needs.
Work-flow was another hot topic. To me, work-flow is a natural out-flow from integrations and creates synergies. In our work-flow model, we take the lead from any of our many Lead Aggregator partners, notify the Loan Officers and managers with our lead management system, allow Loan Officers to use the click-to-dial feature integrated in our software, run and manage drip marketing campaigns, trigger SoftVu campaigns from Marksman, take an application online with the consumer on a secured link with our new Consumer Portal, generate GFE's with TheMorty.com, run DU/LP and credit with our integration with Bullseye, export to many LOS's, etc.
My belief is that if we work on these integrations to create synergies; we'll help provide the optimum work-flow for our "Collective" customers. Everybody wins.