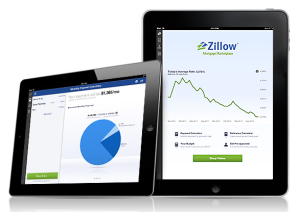 It's remarkable what technology can do, isn't it? Think back to the 80's when the Internet was just starting to become publically accessible. Now fast forward to 2014, when a social networking site used by hundreds of millions of people is paying two billion dollars for a virtual-reality headset to become integral into its social experience. The Oculus Rift (the aforementioned virtual-reality headset) is like something out of a Back to the Future movie, and the fact that the technology is publically available when 25 years ago 8-bit was considered the pinnacle of video games, is astonishing.
It seems like in nearly every professional field in the world, technology has stepped in and become fully integrated within the field, completely changing how companies handle their business. And yet, the mortgage industry seems to always be years behind most other industries in terms of its use and integration of technology.
Of course, part of this can be accredited to the generation of focus. 'Baby Boomers' have long since been the main focus of most mortgage lenders, and that made sense 15 years ago. But with most of 'Generation X' now in the late 20's and early 30's, and 'Millenials' not far behind, mortgage lenders have to shift focus to these new demographics, which means they need to adapt a more technological approach, and a much greater online presence. This means integrating things such as social media, new and functional mortgage websites, as well as online mortgage tools and widgets that can help customers notice the lender, and also give them the tools needed to handle their business in an entirely electronic platform.
In addition to adapting a more technological approach, lenders also need to know exactly which technology is worth implementing and will ultimately have a positive ROI for their business. For example, there are thousands of apps in the app store, but they can't all be the next Instagram or Twitter, there are always going to be more duds than rags-to-riches stories. Luckily though, Mortech makes it easy for you to know what technology is essential for lenders to thrive in a vastly competitive market, and also makes those tools readily available to you.
Mortech offers lead integration and mortgage lead management software, as well as rate notifications to keep your potential borrowers up to date on current mortgage rates. We also offer widgets and custom mortgage websites, making sure that you have an easily accessible website that consumers can use easily and quickly, speeding up the process and helping you convert ready to borrow leads, and close more loans, faster. Mortech is also constantly looking to add to its mortgage technology and mortgage pricing engine services, making sure you get the best, smartest options available. Most recently, Lender Paid Mortgage Insurance (LPMI) was added to our Mortgage Pricing Engine, giving you more compliance and loan product flexibility to help you close more loans, and is just one example of how we want to provide you with the best technology possible, now and well into the future.