What good are mortgage rates if you don't have good conversion rates?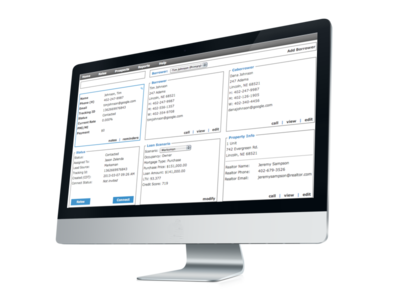 Make every prospect count by managing every lead from every referral source. While other lead management systems are stand-alone solutions, Mortech offers the only mortgage lead management system in the industry directly synced to a pricing engine – which lets you integrate your pricing and lead management strategies closer than ever before.
Together with Mortech's mortgage dialer functionality, you can instantly connect your team with qualified leads at the click of a button. The dialer requires no additional hardware or software and is mobile capable – simply register your number and go.
Simplify lead nurturing and convert your online leads to qualified leads with Mortech's dynamic pipeline, with dynamic pipeline you can:
Prioritize your leads based on lead source, status, and loan characteristics. Get connected to your new leads faster and stay on top of your existing leads. Advanced administrative reporting allows for comparing loan officer and lead source performance.